Cutting-Edge
Connectivity

Solutions for Enterprises
Skywire prides itself in being a leading provider of enterprise-class broadband and unified communications solutions tailored to meet the unique demands of residents and businesses in the bustling metropolis of New York City, the tri-state area, and beyond. Our comprehensive suite of products empowers organizations to stay connected, collaborate seamlessly, and drive unparalleled efficiency in their operations.
Explore our diverse solutions and unleash the true power of connectivity for your organization today.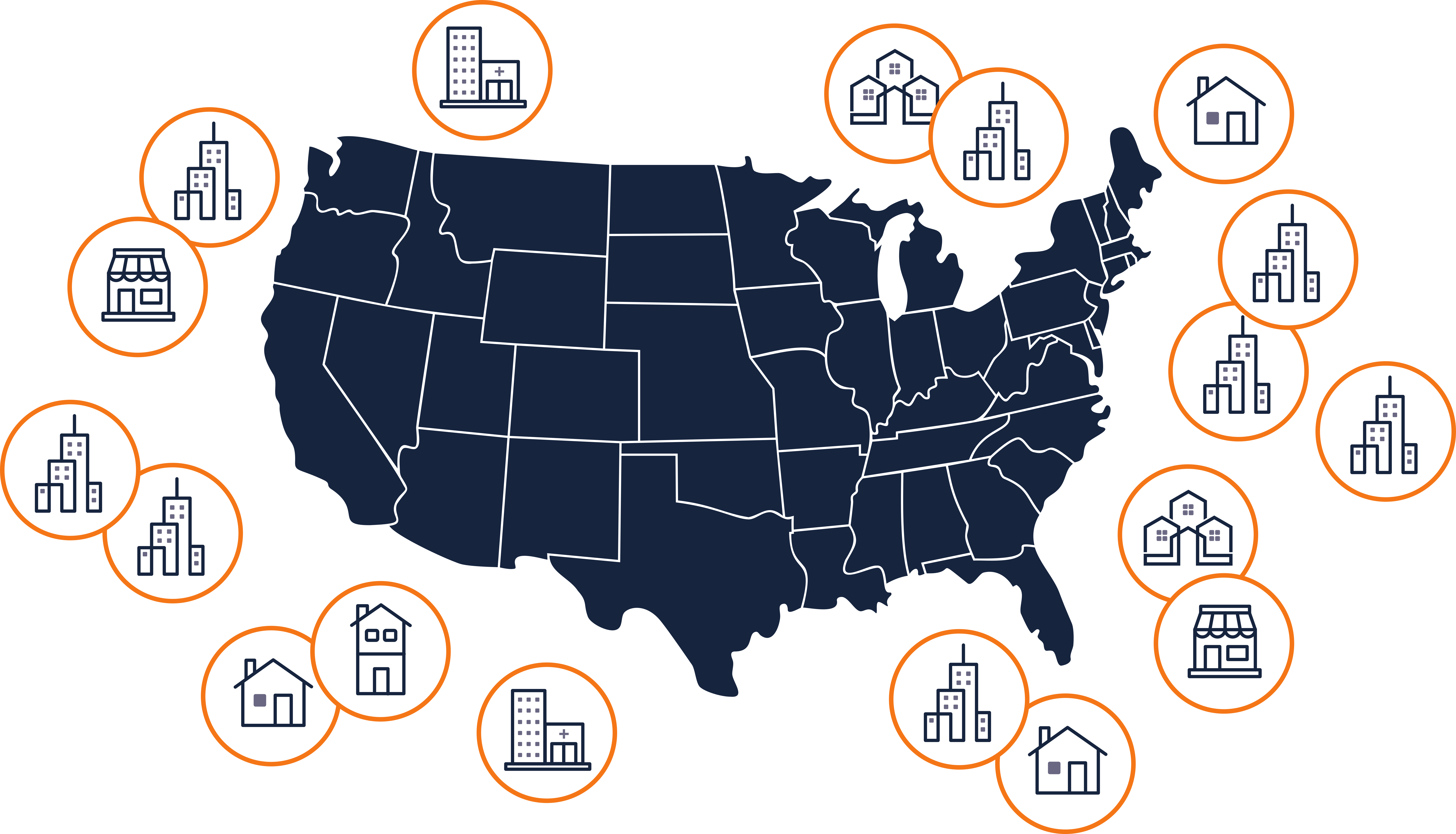 In today's hyper-connected world, businesses need a robust and agile network infrastructure to stay ahead of the competition. Skywire helped a National Hospitality operator move from MPLS to SD-WAN. A secure, modern, application aware network.
Multinode

Any to Any

Full Mesh via Core IP

Data, Voice, Internet & Firewall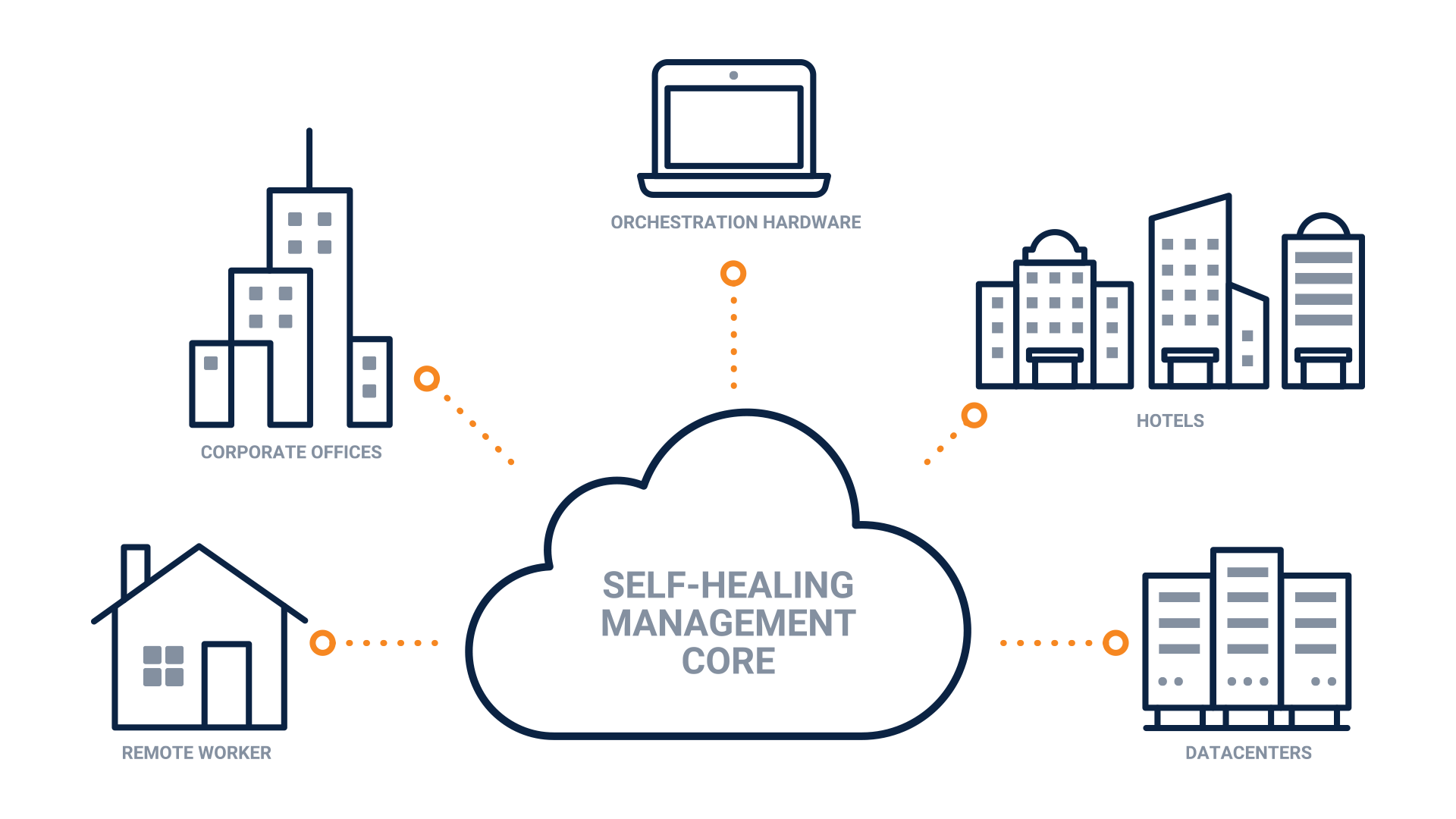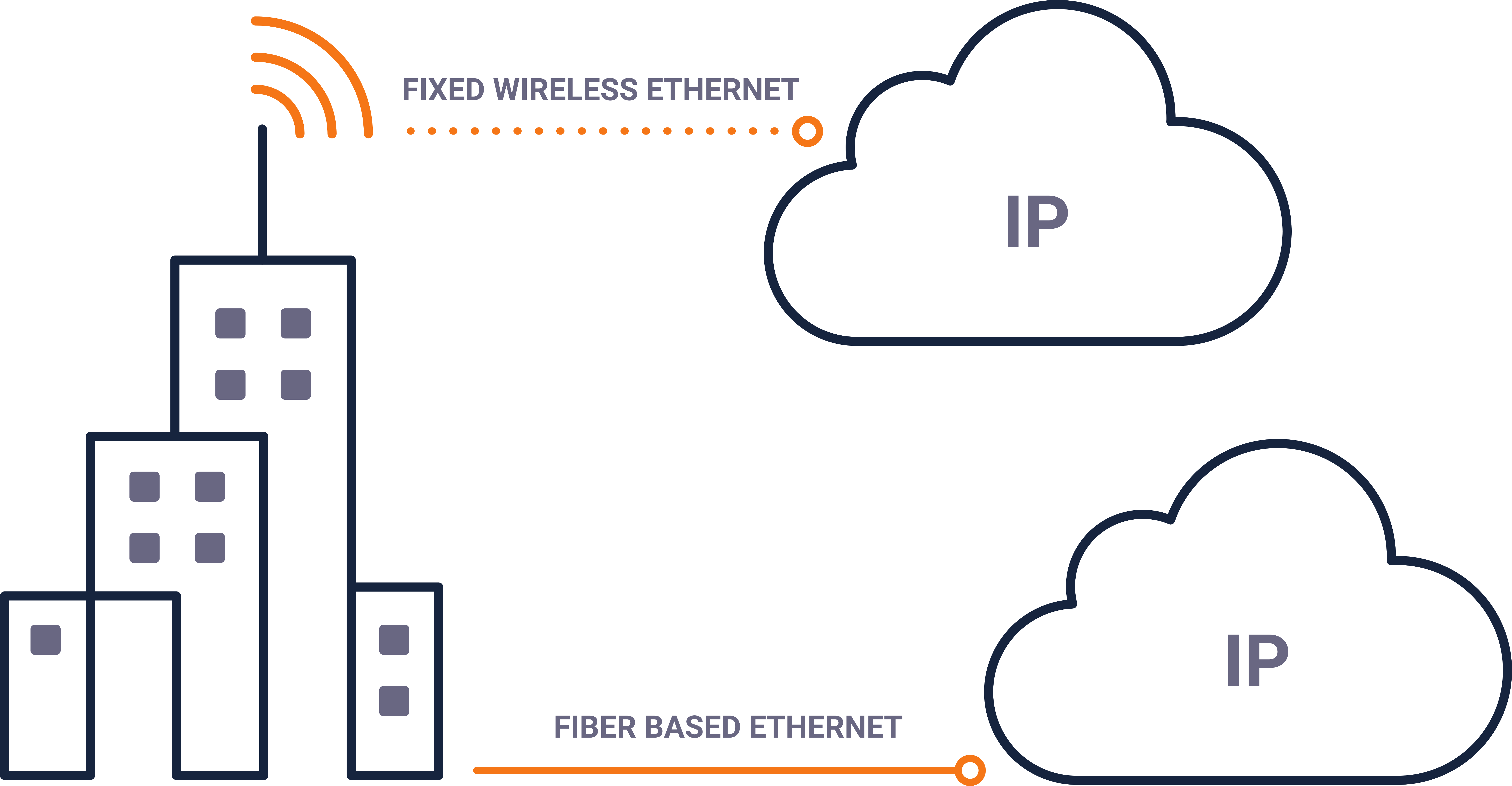 In today's fast-paced and interconnected business landscape, uninterrupted connectivity is important for any enterprise. Our Dual Path Protection solution is designed to fortify your network with fully redundant and failover capabilities, ensuring your business stays connected, no matter what.
Fully Redundant

Failover Capabilities

Fixed Wireless + Fiber Based Delivery

99.999% SLA
In the modern educational landscape, a connected campus is essential for fostering collaboration, enhancing communication, and driving academic excellence. Skywire's Campus Connect solution is designed to provide dedicated IP connectivity to your Campus Hub, along with private fixed wireless linking between campus buildings, and comprehensive Wi-Fi coverage throughout the entire campus. It seamlessly integrates multiple technologies to create a robust and reliable network, enabling students, faculty, and staff to stay connected and engaged across the entire campus.
Dedicated IP to Campus Hub

Private Fixed Wireless Linking Campus Building

Add WiFi Nodes inside building and throughout campus

Diverse Alternate to Fiber
It seamlessly integrates multiple technologies to create a robust and reliable network for a variety of campuses, including college, tech hub and beach club campus environments.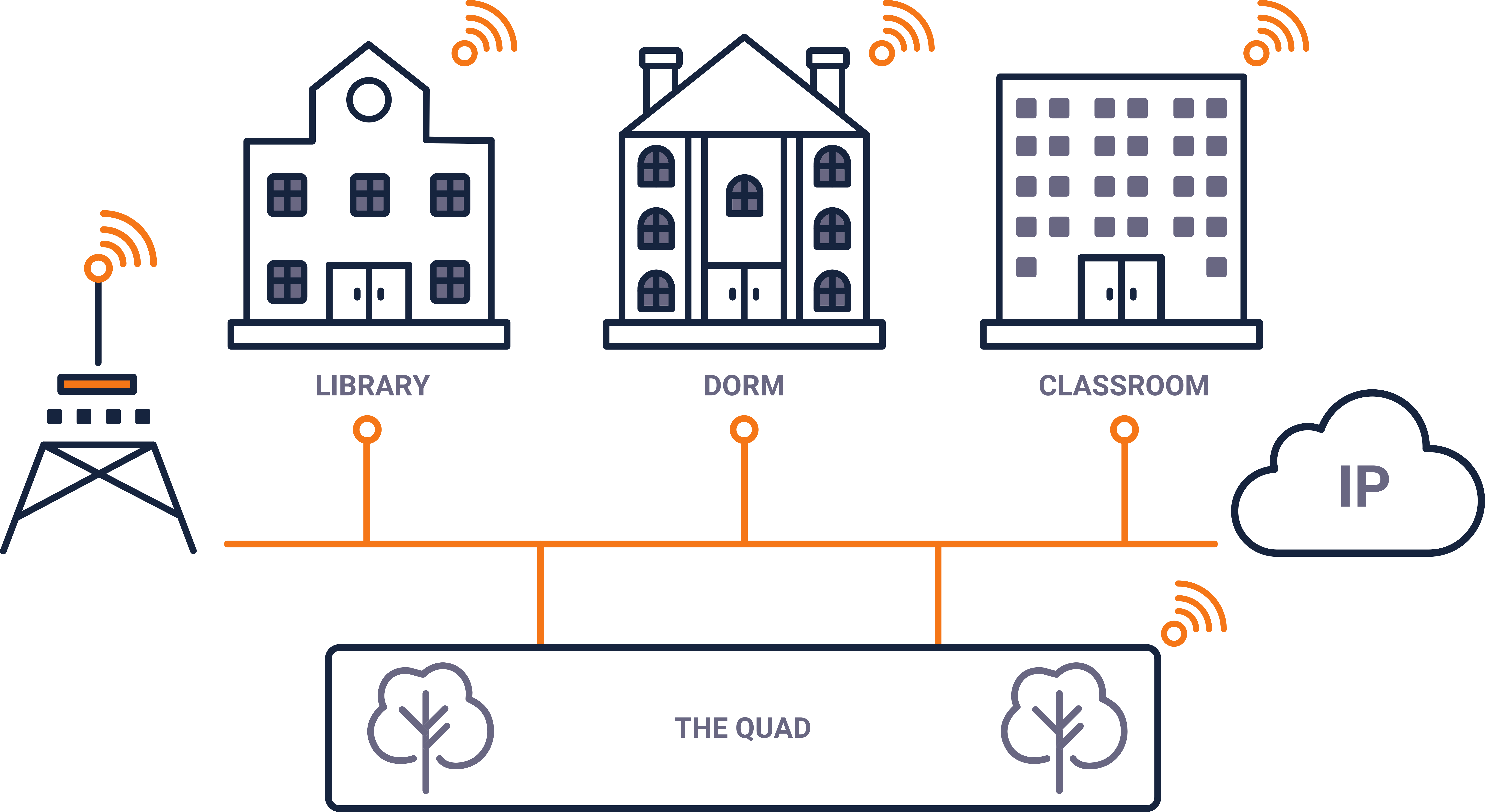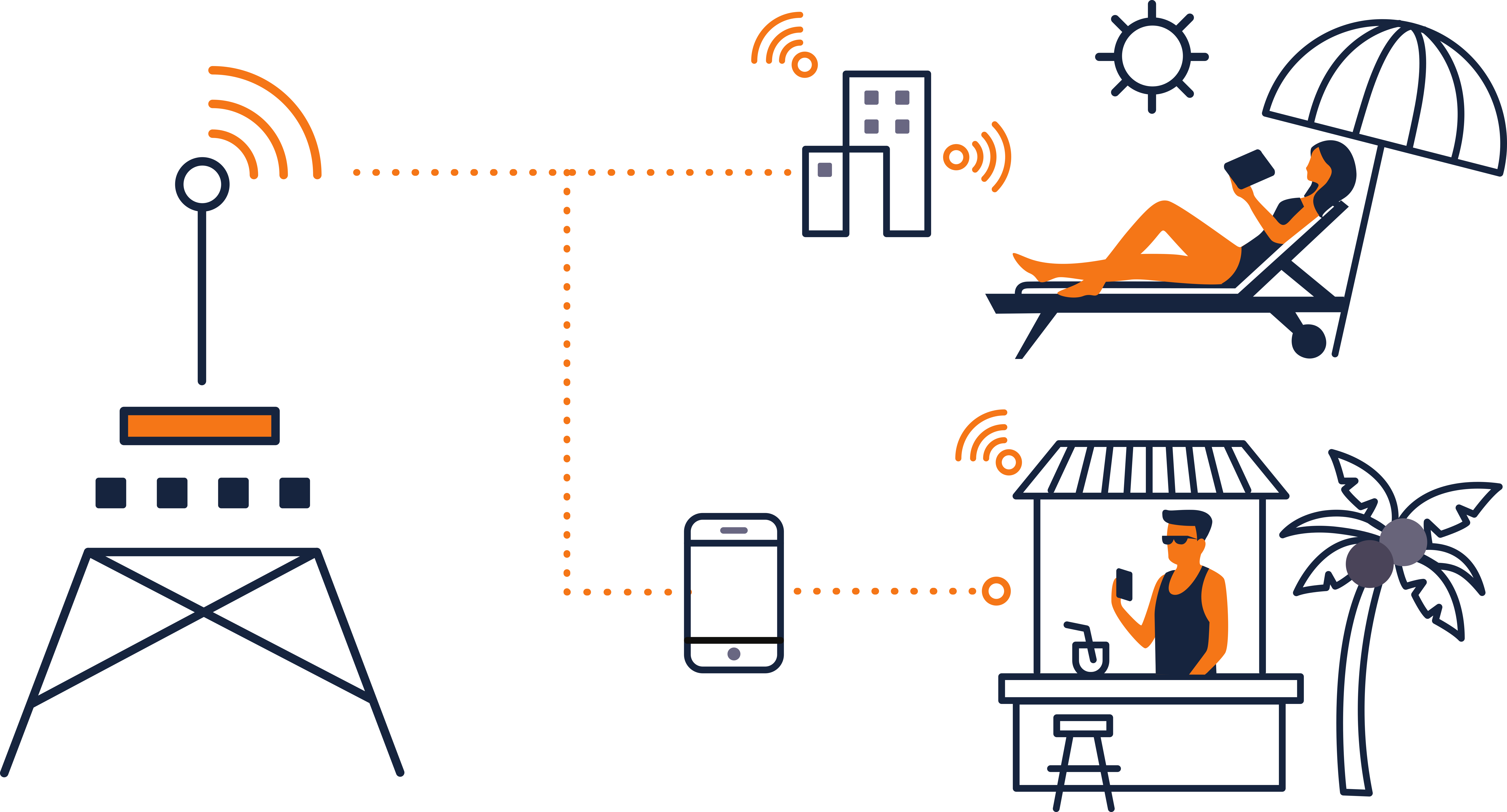 Staying connected is no longer a luxury, it's a necessity. Our Managed WiFi solution is meticulously designed to provide reliable indoor and outdoor WiFi coverage, ensuring you have internet access exactly where and when you need it. With Managed WiFi, we tackle even the most challenging locations, effortlessly extending coverage and adding voice capabilities for a truly immersive communication experience.
Indoor/Outdoor WiFi

Internet Where You Need It

Solve Hard to Reach Locations

Add Voice with Ease
Connect with
Skywire

Solutions Today
Experience the transformative power of cutting-edge connectivity solutions tailored to your enterprise in the vibrant landscape of New York City. Get in touch with our experts to take the first step toward an unmatched communication experience.